Read About Real-World Experiences 
With DEFINITY® in Multiple Care Settings
CASE STUDY: DEFINITY® IN THE CRITICAL CARE UNIT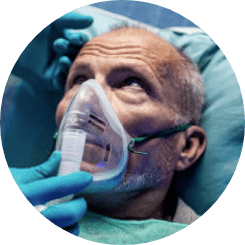 52-year-old man
---
Patient with diabetes mellitus and a history of drug abuse presented with altered mental status, nausea, and vomiting. He complained of chest discomfort for a few days and was found to have evolving anterior ST-segment changes on an electrocardiogram.
Cardiac enzyme testing showed a normal troponin T level and a slightly elevated CK-MB index suggestive of a recent myocardial infarction.
CASE STUDY: DEFINITY® IN THE Emergent care setting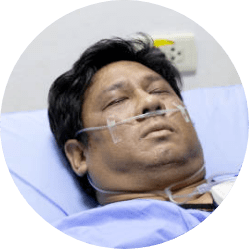 39-year-old man
---
Patient presented to the emergency department with chest pain. An electrocardiogram demonstrated an anterior and anterolateral ST-segment depression.
IV nitroglycerin and heparin were initiated, which significantly improved his pain and resolved the ST-segment.
CASE STUDY: DEFINITY® in the INPATIENT SETTING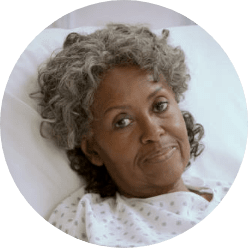 84-year-old woman
---
Patient was admitted to the hospital for congestive heart failure. She presented with chest and abdominal pain, progressive dyspnea, and nausea for 3 days.
CASE STUDY: DEFINITY® in the Outpatient SETTING
46-year-old woman
---
46-year-old woman with a history of hypertrophic cardiomyopathy, with poor cardiology follow up. Presented with progressively worsening symptoms of congestive heart failure: dyspnea, lower extremity edema, palpitations.
References:
Kurt M, Shaikh KA, Peterson L, et al. Impact of contrast echocardiography on evaluation of ventricular function and clinical management in a large prospective cohort. J Am Coll Cardiol. 2009;53(9):802-810.

Mulvagh SL, Rakowski H, Vannan MA, et al. American society of echocardiography consensus statement on the clinical applications of ultrasonic contrast agents in echocardiography. J Am Soc Echocardiogr. 2008;21(11):1179-1281.