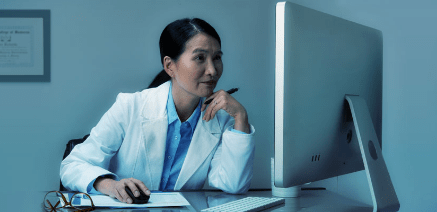 We are committed to the professional and patient communities we serve. In the spirit of this commitment, we invite ongoing feedback and dialogue.
Corporate Information:
Lantheus
331 Treble Cove Rd.
N. Billerica, MA 01862
Call Toll-Free: 1.800.362.26681.800.362.2668
US Customer Service/Order DEFINITY®:
Monday-Friday 7:30 AM to 6:00 PM ET
Call Toll-Free: 1.800.299.34311.800.299.3431
Fax: 1.978.671.8860
Fax Orders/POs: 1.978.436.7501
---
DEFINITY® Reimbursement Support:
Call Toll-Free: 1.800.362.26681.800.362.2668 
Press Option 3 for Reimbursement Regarding DEFINITY® 
Email: reimbursement@lantheus.com
Lantheus cannot guarantee coverage or payment for products or procedures. Payer policies can vary widely and third-party payment for medical products and services is affected by numerous factors. It is always the provider's responsibility to determine and submit appropriate codes, charges, and modifiers for services rendered. For more specific information, contact your third-party payer directly in order to obtain up-to-date coverage, coding, and payment information.
---
Adverse Event and Product Quality Complaint Reports:
---
Sales
If you would like a sales representative to contact you, please complete the form below.